Writing an Internal Assessment is an essential part of completing the International Baccalaureate Economics course. These assessments are designed to test a student's knowledge of economic theory, their ability to analyze data, draw conclusions from it and apply these theories to real-world scenarios.
The Internal Assessments for IB Economics will account for between 20 and 25 percent of the final grade on the course. This makes it essential for students to ensure they are well prepared and knowledgeable on the material being assessed.
An important part of writing successful Internal Assessments is understanding the expectations of the teacher or examiner. Every IB school has different guidelines, so it is important to understand what your teacher expects and how they may assess your work.
In this guide, we will discuss the different aspects of the IB Economics IA and provide you with tips, advice and resources to help you excel in your internal assessment.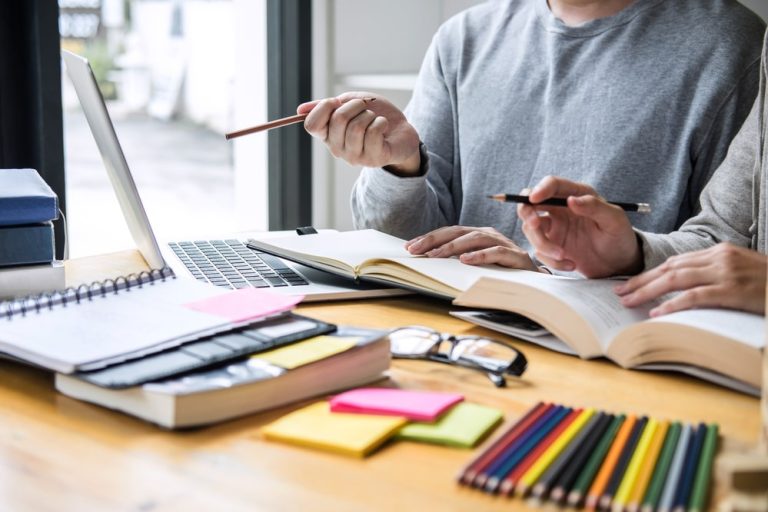 Understanding the Requirements of Your IB Economics Internal Assessment
Knowing what your Internal Assessment (IA) requires is a crucial step in understanding how to prepare. For example, if you are writing an IA on the role of imports and exports in the economy your topic should be clear and consistent with the requirements of the assessment.
These requirements will depend on the specifics of your assessment. Generally, the IA should include:
A general introduction that should provide background information about the chosen topic.
Identification and analysis of a specific issue related to the topic.
An examination of the causes and effects of the issue.
A conclusion summarizing the findings and discussing their implications.
In addition, your IA should also demonstrate your understanding of theory, economic terms, and quantitative skills as required by IB Economics syllabus and assessments. You will need to use correct economic language, provide evidence to back up claims, and draw conclusions based on your data and research.
It is important to note that some topics or aspects may require more depth while others may require less. As such, it is important to understand the specific requirements of your assessment and create a plan accordingly.
Gathering Data for Your IB Economics IA
When preparing your IB Economics Internal Assessment (IA), one of the most important steps is gathering relevant data that will be analyzed in your report. In order to do this, it's important to understand the different types of data, sources, and methods for collecting it.
Types of Data
Data comes in many forms, depending on the source and what kind of information you are looking for. It can include numerical or qualitative information from interviews, surveys, or reports. It is crucial to understand the type of data that you need before beginning your research.
Sources of Data
Data can come from a variety of sources, including primary and secondary sources. Primary sources are those that provide first-hand accounts, such as interviews and surveys, while secondary sources are documents, publications, or recorded materials produced by other people or organizations. There is also the option of using publicly available data from government databases or statistics agencies.
Methods for Collecting Data
Once you've identified the type of data you need and where to find it, you will need to decide the best way to collect it. This can depend on the type of data and source, as well as various logistical constraints. Some common methods for collecting data include interviews, surveys, experiments, and observation. If you are collecting data from an online source, then you may need to use web scraping tools to extract the data.
Gathering data is an essential step in the process of completing your IB Economics Internal Assessment. Understanding the different types of data, sources, and methods for collecting it will help ensure that you have all the information you need to write a successful and comprehensive report.
Analyzing the Data for Your IB Economics IA
Before you can write your Internal Assessment, you need to analyze the data you have gathered. Data analysis involves making sense of the information by exploring and interpreting it. This includes assessing the accuracy of the data, identifying patterns and trends, and drawing logical conclusions.
The first step in analyzing data is to identify key trends and patterns. For example, looking at a graph of economic indicators over a certain period of time is useful in understanding how the economy is performing. You may look at similarities between periods, or compare different types of data such as consumer spending versus investment. Another approach is to look at individual factors, such as population growth or inflation rates and examine their potential impacts on the economy.
When analyzing data, it is important to be mindful of any potential biases and errors. This means considering any potential limitations or sources of data that could influence your findings. For example, if you are using data from a survey, consider who answered the survey and how many people responded.
Once you have identified patterns in the data and identified potential biases, you are ready to draw logical conclusions. This is where you explain the implications of your findings and discuss what your data suggests. It is important to connect your analysis to the broader context of the topic so that your reader can understand the relevance of your conclusions.
Analyzing the data for your IB Economics IA can help you demonstrate your understanding of the economic environment and make sense of the data to draw meaningful conclusions. When approaching the analysis, it is important to be mindful of potential biases and errors and draw logical conclusions that are relevant to the broader context of the topic.
Structuring your Essay
Writing an IB Economics Internal Assessment (IA) can be a daunting task. One of the key elements to crafting a successful essay is understanding your audience and writing it in a way that appeals to them. This means that student's should structure their IA in a way that's easy to follow and understand. By paying attention to the structure of your essay, you can make sure that your ideas will be communicated effectively.
The structure of an IA is essential for communicating your points to the reader. Generally, an IA should have three main sections: the introduction, body and conclusion. The introduction should provide the reader with a brief overview of your topic, as well as any relevant background information. The body should include the main body of your paper, which typically consists of evidence and analysis. The conclusion should summarize your main arguments and provide a succinct overview of your paper.
When structuring your essay, pay attention to the flow of your argument. Each section should logically lead into the next, with your main points being clear and concise. Additionally, be sure to ensure that each section is of equal length (as appropriate), so that the reader can easily follow your line of thought without getting lost or overwhelmed. For example, while the introduction should be brief and concise, the body of your essay should be more fleshed out, clearly presenting evidence and analysis.
When writing an IA for economics, remember to adhere to the standards and guidelines set by the IB programme. Be sure to review these guidelines when starting your essay to ensure that you are meeting all of the requirements. Additionally, aim to present your arguments in a logical and structured manner, paying close attention to the flow of your argument throughout the essay.
Enhancing Your Essay
Writing an Internal Assessment for your IB Economics course can be a daunting task, but with the right knowledge and guidance you will be able to write an exceptional IA. To help ensure you are creating the best possible essay, there are several ways to enhance the quality of your work.
Make use of evidence
In order to achieve full marks in your IA, you need to provide evidence that supports your conclusions. Include facts and statistics that demonstrate your understanding of the topic, as well as citing relevant economic theories and principles that support your argument. Also make sure that all sources used in your IA are correctly referenced, both in-text and in the reference list.
Be concise and clear
In most cases, you will be given a set word limit for your IA. It is important to stay within the given word limit and be as concise as possible when expressing your ideas. Do not include unnecessary information, and make sure all points are stated clearly and backed up with evidence.
Check your grammar and formatting
No matter how well written your essay is, if it is riddled with errors in grammar and formatting, your grades could suffer. Make sure to proofread your essay carefully, and consider using a grammar-checking software such as Grammarly. Additionally, pay close attention to the formatting guidelines for your IA and make sure you are following them.
Keep language objective
Your IA should be written in a factual and objective manner. Avoid using strong emotional language or opinion-based statements, as this will weaken your argument. Instead, focus on presenting your data and evidence in an unbiased, supported way.
Revise and edit
Finally, before submitting your IA, read through it several times and make any necessary edits or revisions. Ask a friend or teacher to look it over and provide you with feedback. Making sure your IA is polished and free of errors is the key to achieving top marks.
Referencing and Plagiarism
It is important to reference your work correctly when writing an IB Economics IA. This helps ensure that you show respect for the authors of the material you cite, as well as giving credibility to your IA. Additionally, it shows that you have researched the topic extensively and demonstrates your critical thinking skills.
When referencing your sources, it is important to include the author's name, title of the source, publisher, date of publication and page numbers if available. Depending on the type of source, there will be different ways to reference it. For example, if you are using an online source, then you should include the URL. If you are citing a print source, then you should provide the details as mentioned above.
Plagiarism is a serious issue in academic writing. It is important to make sure that you give credit to the authors of material you used in your IA. You should avoid copying or paraphrasing another person's work without giving them credit for it. In fact, even if you quote a few sentences from another source, you should still provide a reference to the original source. This way, you ensure that your work is original and reflects on your abilities as a student.
Adhering to ethical writing standards is therefore an important part of writing an IB Economics Internal Assessment. By taking the time to reference your sources properly, you can ensure that your essay has the most impact and that you receive the credit you deserve for your hard work.
Conclusion
Writing the International Baccalaureate Economics Internal Assessment does not have to be a daunting task. In fact, once you understand the various components of the IA, you can harness the skills and knowledge required to write an effective essay.
This guide has highlighted the main points for writing an IB Economics IA, starting with a thorough understanding of the assessment's requirements. Additionally, you will need to gather data to support your claims, analyze the data and craft an essay that adheres to the structure of the assignment. Enhancing your essay is all about using clear and concise language and avoiding common mistakes. Finally, it is important to keep track of your references and sources, as well as take time to edit and revise your essay before submitting it.
By following the steps outlined in this guide, you can make sure that you are fully prepared when it comes to writing your IB Economics IA. Remember to always be aware of what you are trying to accomplish, as this will help you stay focused and motivated as you work through the process.
Common Mistakes
Writing an IB Economics Internal Assessment can be a daunting task and it is quite easy to make mistakes. Here are some of the most common mistakes that students make when they write their IA:
Not following the assessment criteria: It is essential to make sure that your essay covers all the required parts of the assessment in order to get full marks.
Not conducting enough research: Make sure you have gathered enough data and information to support your arguments.
Not citing sources correctly: When citing sources, make sure you adhere to the guidelines for the proper formatting of references.
Not proofreading: It is essential to proofread your work in order to catch any errors in grammar, spelling, or punctuation.
Using unclear language or jargon: Your IA should be written in clear, understandable language and avoid the use of technical jargon.
These are some of the most frequent errors students make when writing their IA. However, if you plan ahead and allow yourself enough time to research, structure, and write your essay, you can avoid making these mistakes.
What to do When You Finish
Once you have finished writing your essay, you are ready to begin the editing and revising process. This is a necessary step that will help to ensure that your final essay meets the required standards for IB Economics Internal Assessments.
The first step is to review your essay from start to finish; read it carefully and make a note of any errors, typos, or sections that need to be rewritten or improved. You should also be sure to check for any grammar and spelling mistakes. Taking the time to review and fix mistakes now will save you valuable time and energy in the future.
It's also important to consider the structure and flow of your essay. Does it make sense? Are the sections clearly identified and easy to follow? Taking a fresh look at your essay may reveal points that need clarification or further explanation.
Finally, you should edit your essay with an eye toward improving the quality of your writing. Look for opportunities to use more descriptive language and to make your ideas clearer and more concise. If possible, have someone else read over your essay and provide feedback; this will help to ensure that your essay is polished and professional.
Editing and revising your internal assessment is an essential step in the writing process. Taking the time to review and refine your essay will go a long way toward ensuring a successful submission.
Resources for Additional Help
Writing an IB Economics Internal Assessment can be a daunting challenge, but there are resources available to help make the process easier. In this section, we'll outline a few helpful websites and other external resources that can provide guidance and inspiration when working on your IA.
The IB website is a great place to start. They provide detailed information on assessment criteria and guidance for general structure. The IB also offers a suite of e-learning tools, including tutorials and webinars, to help get you up to speed quickly.
If you're looking for some additional help with your essay, the College Board website offers a wealth of resources and advice on all aspects of writing, analysis and structuring, as well as examples of successful essays.
Finally, if you're looking for inspiration, why not turn to books? Many economics textbooks will provide insights into the most effective ways to approach an IB Economics IA. From global economic trends to understanding economic systems and markets, there are plenty of useful books out there.
These external resources can go a long way towards helping you complete a successful IB Economics IA. Be sure to take advantage of them and use them to your advantage.
References and further reading
When writing an Internal Assessment for IB Economics, it is important to cite any sources you use to support the claims or arguments you make. Not only does this help in making sure you are not plagiarizing any other work, but it also shows that you have done your research and your IA is well-grounded in existing evidence.
It is recommended that you provide a list of all the references you used when writing your IA. This should include books, papers, websites, interviews and any other material that was consulted while writing the essay. It is important to ensure that the information included in the list is accurate and up to date. For example, if you are using a website as a reference, make sure to include the date the information was last updated, as well as other relevant details.
When citing sources in your IA, you should follow the referencing style specified by the IB in their guide for Extended Essay and Internal Assessments. Depending on the type of source you are citing, different rules apply. The IB's guide provides a comprehensive overview of how to properly reference different types of publications and materials.
In addition to citing your sources, it can be helpful to provide a list of further reading at the end of your essay. This gives the reader an opportunity to explore the topic in more detail, and shows that you have conducted extensive research on the subject. The list of further reading should include books, articles, and other publications related to the topic you are discussing.
By making sure to cite all the sources you used in your IA and providing additional reading materials, you can demonstrate your knowledge of the topic and the quality of your essay.